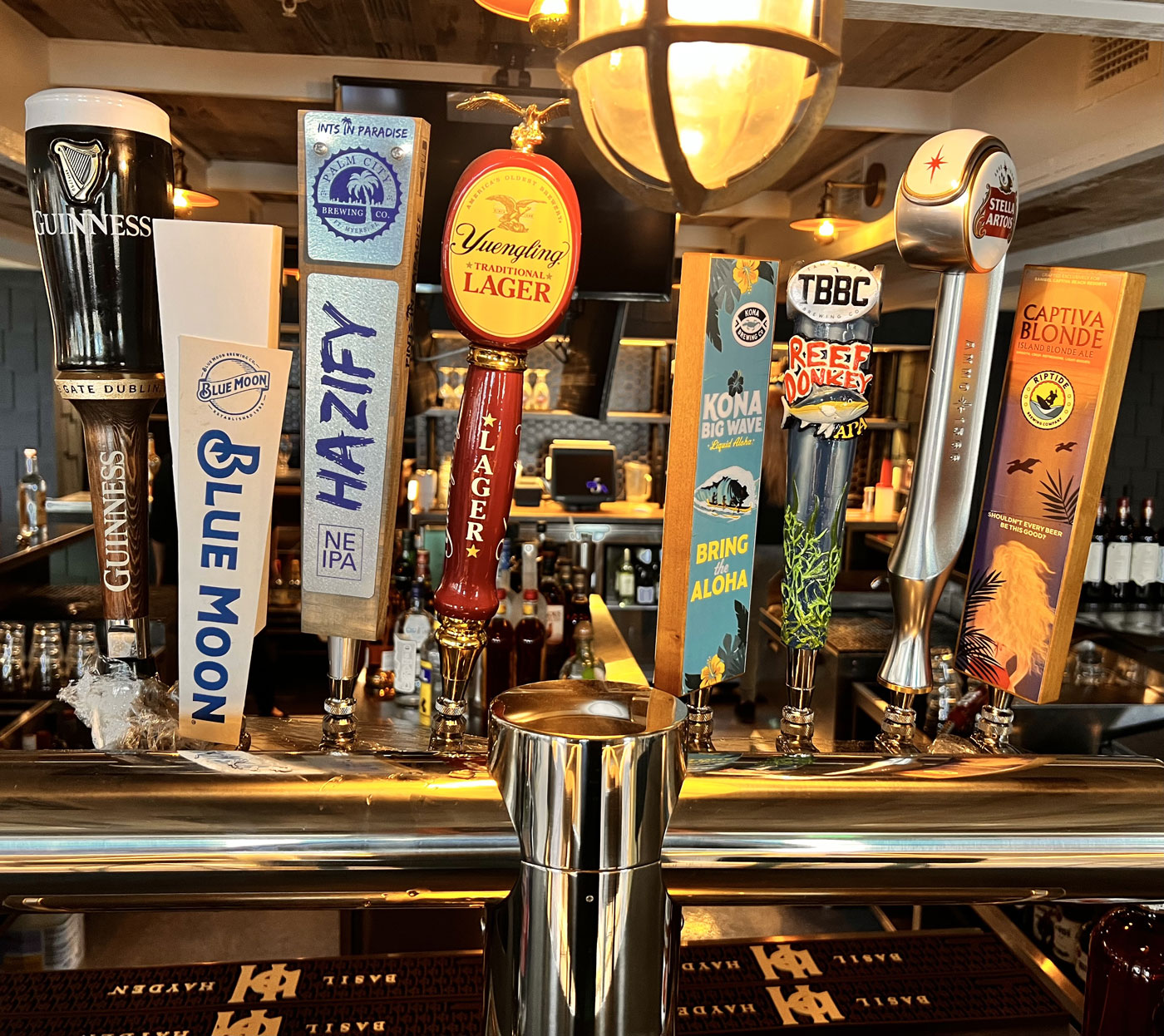 WHAT TO DO RIGHT WHEN LAUNCHING A NEW RESTAURANT.
For those of us in the messaging industry, few assignments are far juicier (pardon the pun) than being given the opportunity to launch a new destination restaurant from literally the ground up.
Witness Shipyard Restaurant of Captiva Island, at the legendary 'Tween Waters Island Resort & Spa.
Some 15 months in the making (with a serious timeout due to a certain hurricane), Shipyard officially launched in May of 2023 — a remarkable accomplishment on the part of parent corporation Sanibel Captiva Beach Resorts comprised of hard work, vision, determination and a belief that nothing is impossible as you continually work to evolve and improve.
What was done right within the process and outcome? Let us count the ways.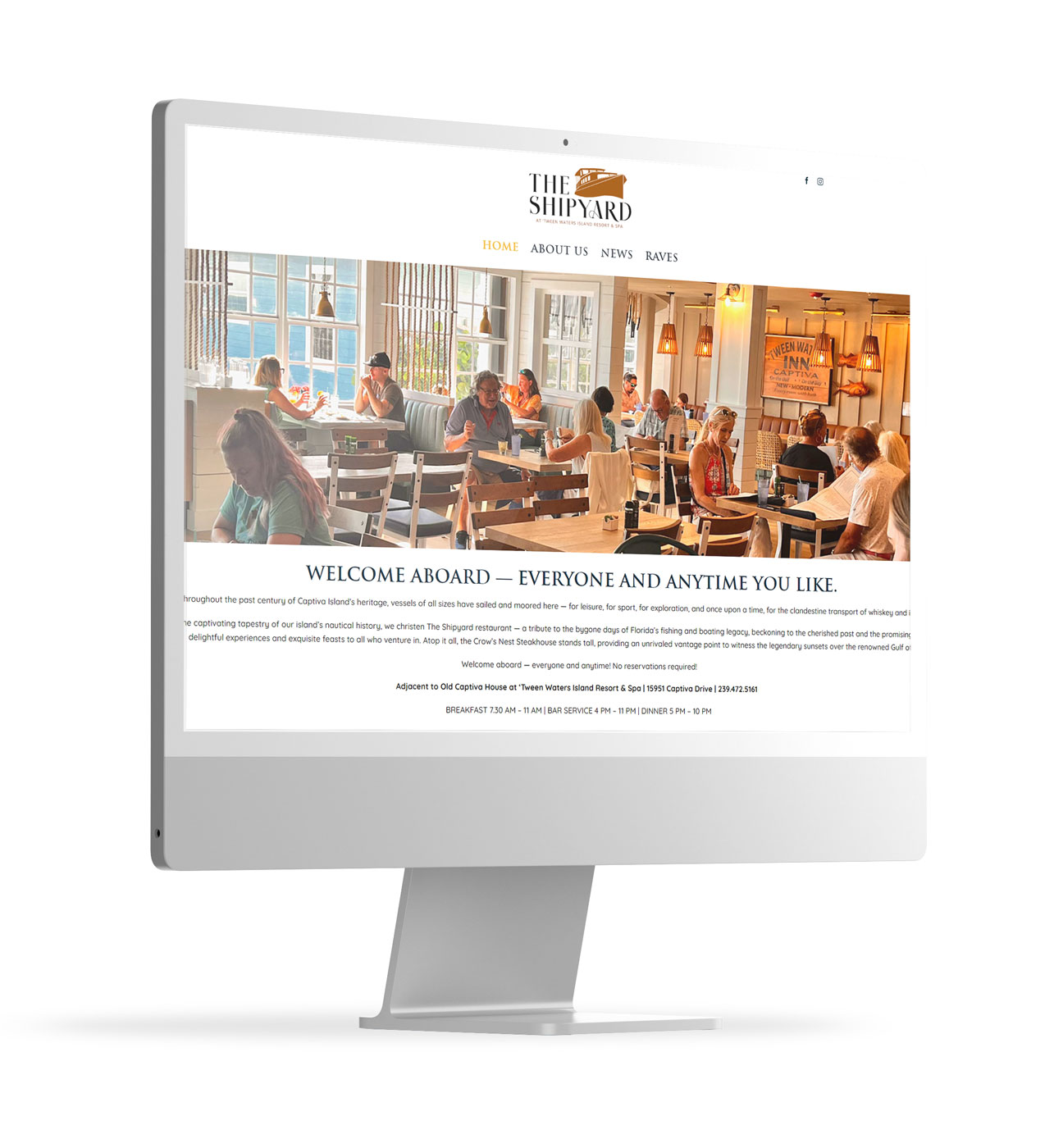 One: Outlier Brands was invited to partner and participate from day one.
Too often, brands without in-house marketing departments will succumb to the temptation to go rogue, sit in a conference room and brainstorm a "brand name" or idea — then tell the agency to build around it. That's a serious waste of talent, and a potentially equally big waste of money. Smart brands recognize that if they have a great agency as part of the team, their creativity and strategy should be put to good use, to help create the brand from inside out. Sanibel Captiva Beach Resorts (SCBR) is a smart brand.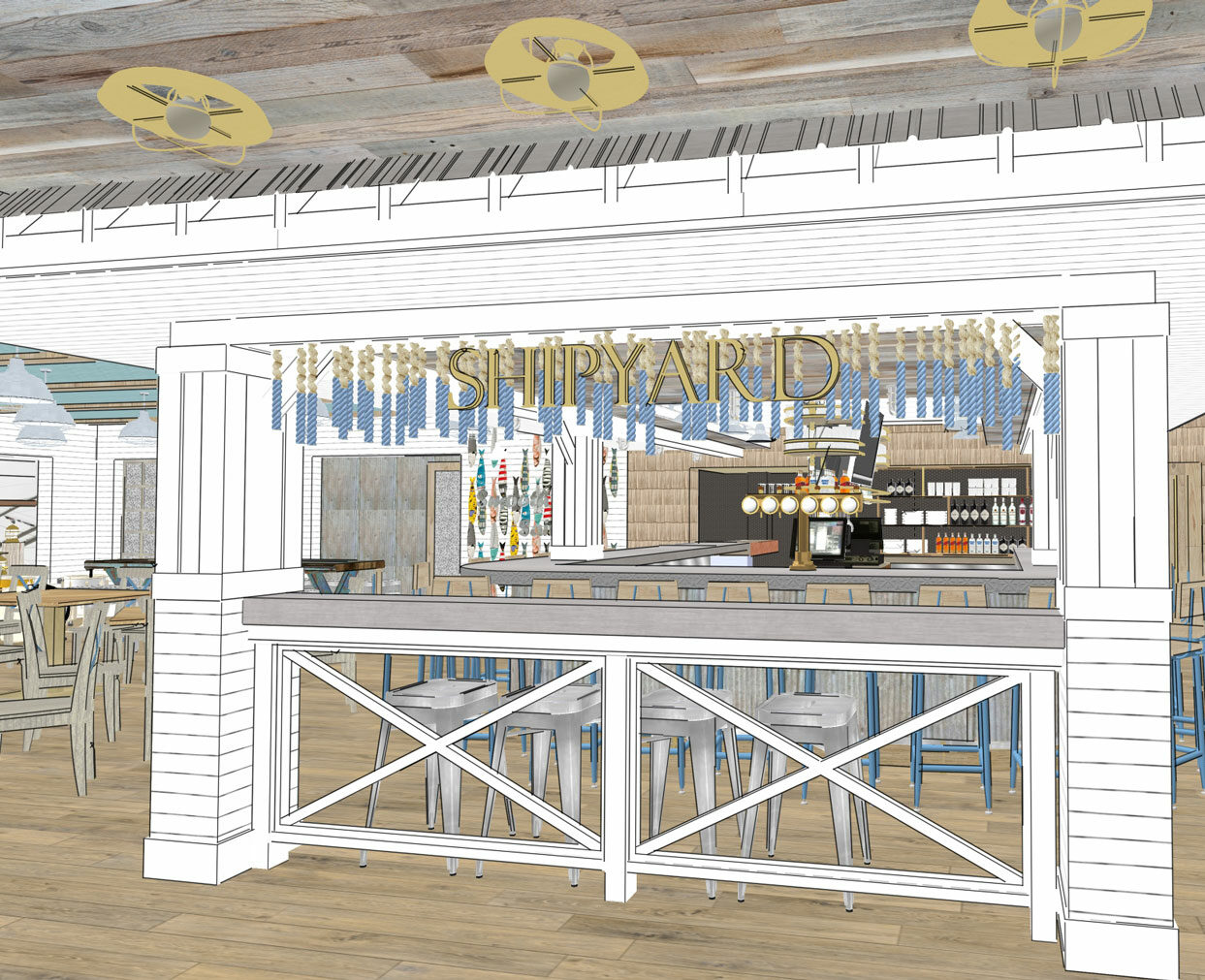 Two: Open dialogue between architectural and agency teams — and get out of the way.
The greatest branding success a restaurant (or any entity) can achieve is when it blesses its creative factions to dialogue early on, as SCBR did. In the case of Shipyard, that meant Outlier Brands was in regular contact and creative development with the lead project designer from Benson & Associates of Southwest Florida. Together, these teams discussed incarnations of the name, local island history, the overall restaurant theme, menus, interior trappings, hoped-for vibe and a lot more. The result was a brand that reflected a story, theme, motif and menu true to its locale.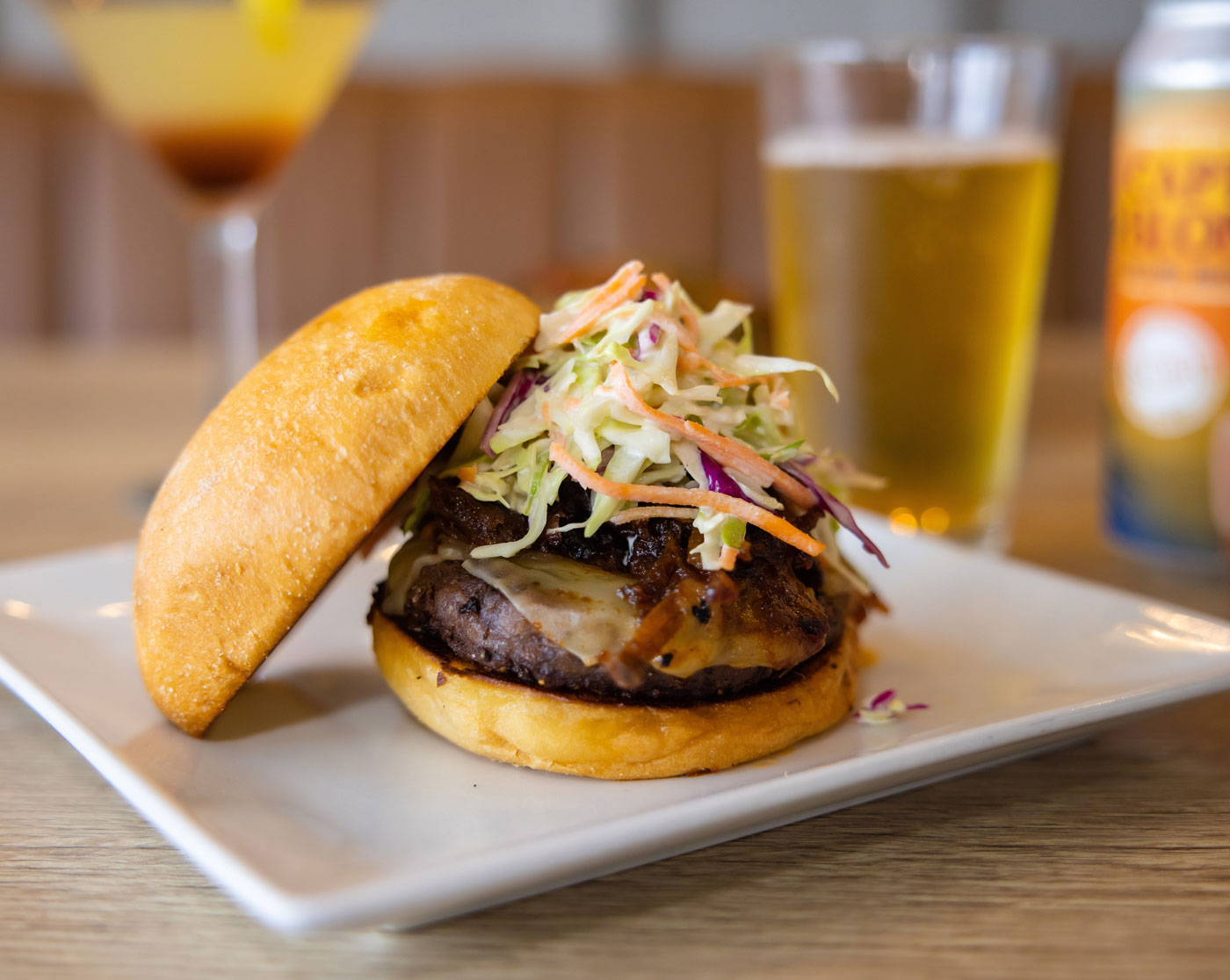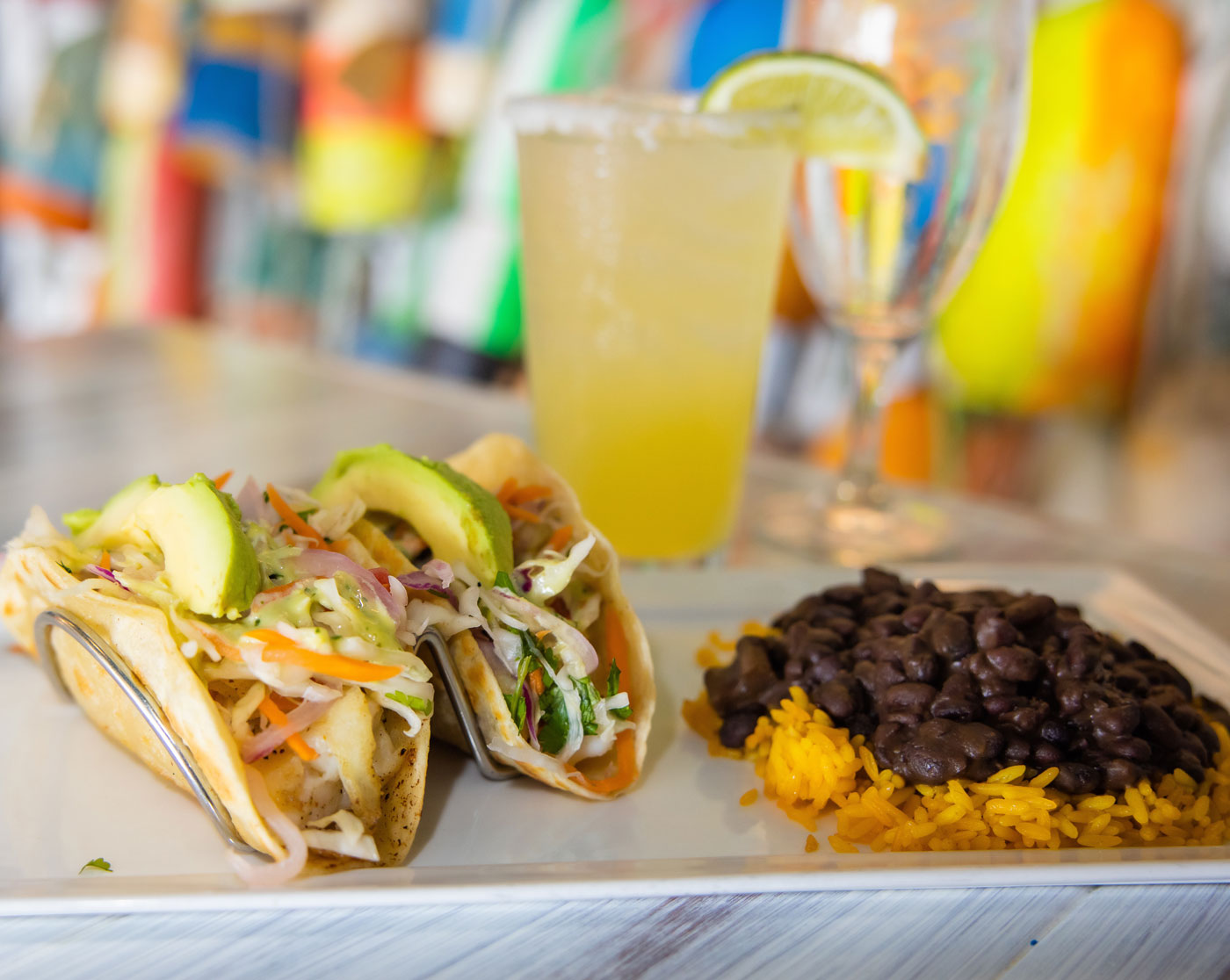 Three: Create consistent messaging, open the doors and shout to the masses.
When opening day for Shipyard arrived in May of 2023, the brand was ready to meet the public and exceed expectations. Among boxes checked were:
• Brand Name
• Brand Icon
• Brand Promise
• Brand Story
• Brand Imagery
• Branded Menus
• Branded Onsite Social Media Photo Opps (with smile-based sayings and hashtags)
• Significant Social Media Organic Push and Supporting Paid Social Campaign
• Experience Videos
• E-marketing
• SMS Marketing
• Public Relations Efforts
• Culinary Critic Review Efforts
• Branded Guest Reviews for Social
• Related Partner Promotional Efforts (TripAdvisor, VISIT Florida, etc.)
Four: Winner winner, pick your dinner.
The response to the launch of Shipyard Restaurant was nothing short of epic. Beyond the rave reviews of guests, Shipyard enjoyed significant media coverage throughout its primary and secondary markets — including three major print and digital critiques among Southwest Florida's greatest reach media, one of which named Shipyard as a mandatory, "top 12 dining destination in Southwest Florida."
If you've read this far, the question is: why? And how can Outlier Brands help you?