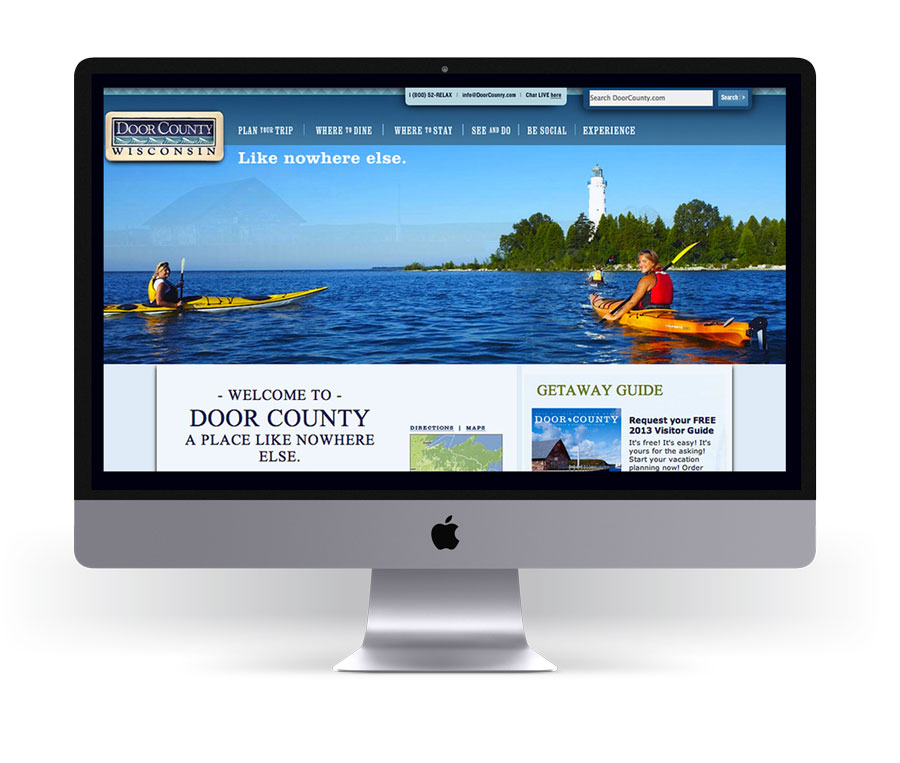 Like Nowhere Else
Two Million Guests and One Special Destination.
More than two million times each year, excited visitors speed past Green Bay, Wisconsin to a special place further northeast — to Door County, one of the most majestically beautiful. charming coastal communities in the U.S.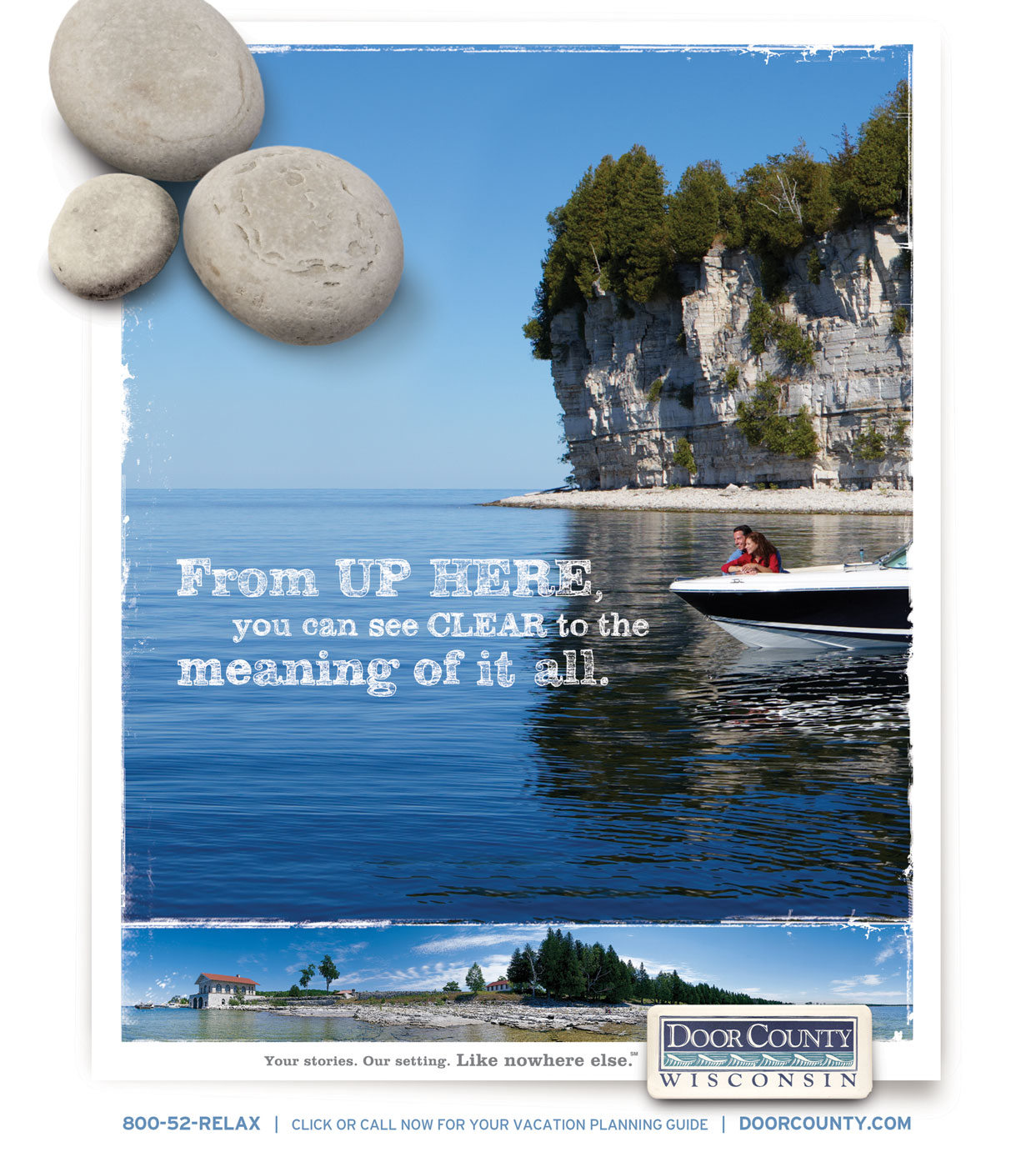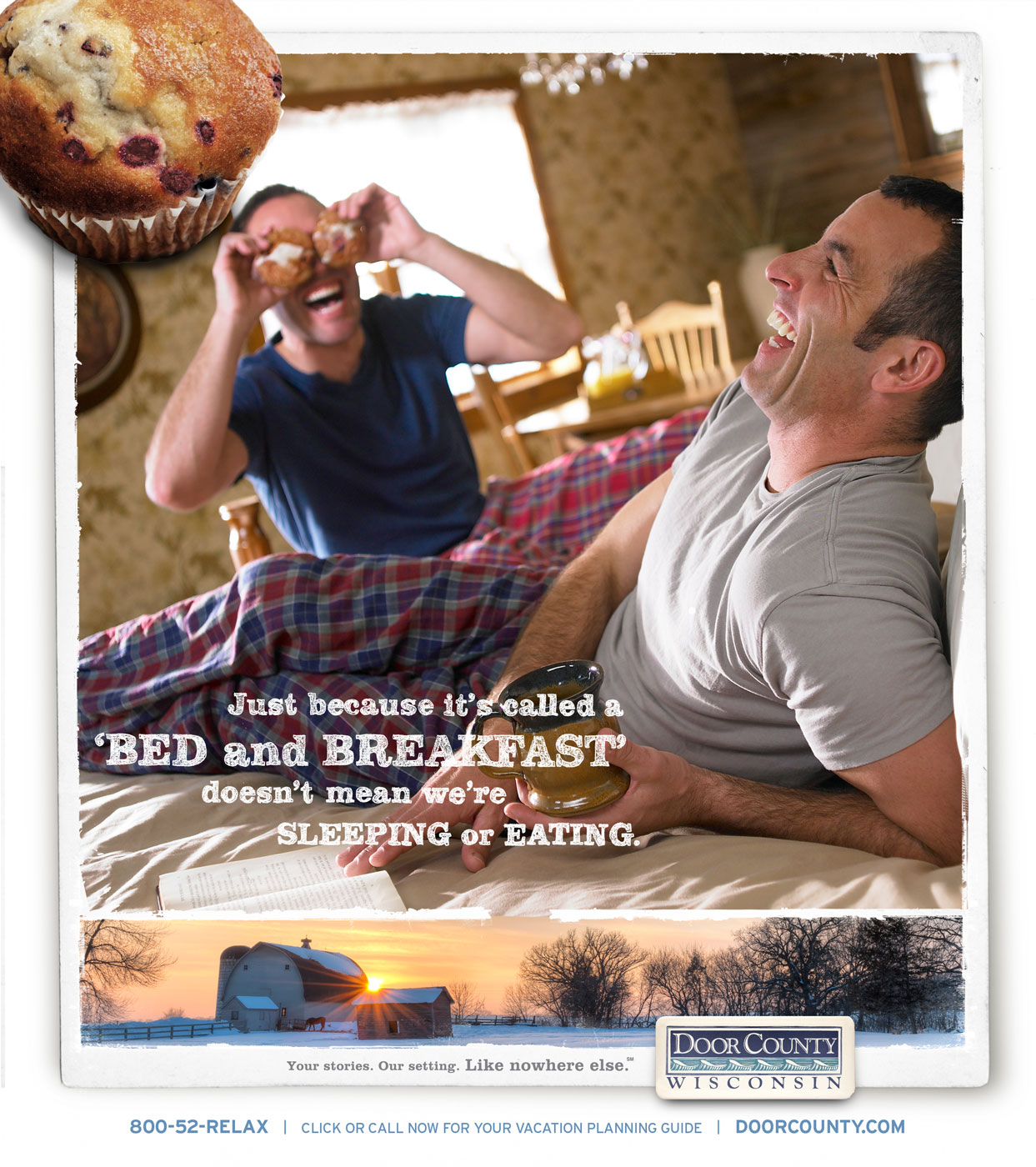 Unfortunately, the destination was off radar for most travelers beyond the Upper Midwest. Then entered Outlier Brands, with a multi-channel content marketing approach that crafted unique campaigns aimed at seven specific travel groups, while significantly expanding geographic reach.
Four Consecutive Years of Growth. And Awards.
For each persona, Outlier Brands created an engaging portfolio of print, broadcast and digital advertising; microsites and video stories; online editorial; e-marketing; social media; and influencer marketing. The results: four consecutive years of growth continued to speed northeast, while 20-some travel awards were bestowed.