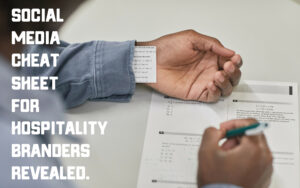 Although the calendar states the year as 2023, it's tragic that so many hospitality, attractions, tourism and other industry continue to stumble or fail at establishing, nurturing and growing perhaps their juiciest opportunities: Their social media communities.
Hey, it's not 2008 anymore people.
So today, if you fall into this fail category, Outlier Brands is here to help. We call it "The Social Media Cheat Sheet: Getting There Starts Here." So let's start!
Facebook
For Facebook, here are some mandatories:
You'll need compelling Facebook "wall" and "profile" images. The wall image should ideally capture what you do, and the profile image should be your logo.
You need to build out the who, what, where and why you do what you do and do it better, in the "about" area.
You need to include your contact info: website, email and business phone.
Interestingly, Facebook is now "old enough" that the largest audience is composed of 35- to 64-year-olds (55%), and this audience continues to grow — with 25% more women than men. This is perfect for various industry marketers who seek a more mature, affluent audience of families, extended families and couples.
Messaging should be aggressive and should include strong brand CTAs, events, success stories, people profiles, etc.
Efforts to grow the audience should be made wherever possible: on your web, emails, printed materials, everywhere.
Be sure to add your other social links to the about area. You can have them featured on your front page, too, in the Intro section.
X (Formerly Twitter)
For X, some important information for the hospitality space:
X is much more of a "news driven" platform versus social.
X is not the ideal platform for general brand building.
X may be best used for special events.
X is a platform in decline and shouldn't be a priority, but should remain part of your mix.
This past weekend, X CEO Elon Musk said that X is strongly considering charging ALL users a monthly subscription fee. If that happens, keep track of your audience and decide whether or not X is worth your time.
Instagram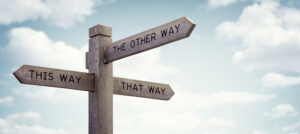 Information about creating an Instagram account:
Insta is a highly visual, image driven social platform that trails only Facebook, YouTube and WhatsApp in popularity.
Insta is the ninth-most visited website in the world.
Insta stories and reels (videos) are highly engaging and effective; most brands post 17 times per month.
62% of Insta users are between the ages of 18- to 34-years old, making Instagram the perfect branding and marketing bookend to Facebook, to cover a wide range of audiences and ages.
TikTok
TikTok is a social platform that is blazing hot and should be considered.
While most people assume TikTok is just for kids doing silly dances or songs, that's not so much true anymore. 49% of TikTok users are between 18- to 34-years-old, 24% female in this age group.
TikTok is seeing more brands, causes, services, etc., on its platform, expanding its reach and use.
TikTok has recently launched a major national ad campaign to grow its "serious" audience.
Quick, easy, fun, quirky TikTok videos are highly popular.
LinkedIn
The business platform:
A high-quality social platform for business.
Brands can establish significant following with strategies that focus on broader hospitality topics: travel, adventure, food, wine, weddings, meetings, events and more.
Be smart, be relevant and sometimes, be fun.
Threads
Threads is an up-and-coming microblogging platform created by Meta (Facebook, Instagram).
Threads is considered the biggest rival to X and is still considered to be in early stages.
Threads has been very transparent with their updates and are continually rolling more improvements out.
Users can create an account with their Instagram login and import their picture and about section.
One of the unique and cool features about Threads is users can share their Threads statuses directly with their Instagram accounts as stories and posts.
This streamlines cross posting and, if Threads takes off, could overtake Facebook in terms of status updates.
Since Threads is a side app to Instagram, the average audience are users between the ages of 18- to 34-years old. But, this could change into a more diverse age range if ex-X users gravitate to Threads.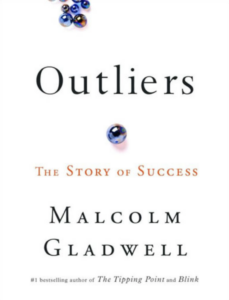 Outliers Bonus: What is MMM and Why Is This New Thing so Important to Your Branding, Marketing, Results and Revenues? Learn here.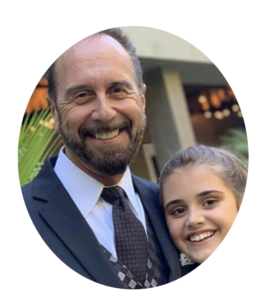 By John Sprecher and Eric Sprecher
Johnny Sprecher is Founder and Chief Marketing Officer for Outlier Brands, hyper-specialists in hospitality, destinations, attractions, economic development, culinary, entertainment, fitness, recreation and a handful more business to consumer brands.
If you've got a need, we'd love to chat. Just reach out here. Thanks!