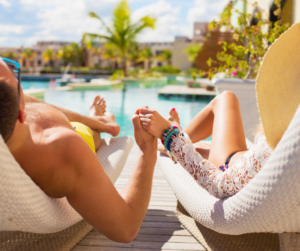 A picture is worth a thousand words and, in the hospitality industry, it's worth guests and revenue. Getting the right images, graphics and video to your potential audiences is so crucial — your brand's success in many ways depends on it.
However, more often than not, many hoteliers and resorts can't get it right. Whether they buckle under the pressure to create compelling content, get lost in the editing or simply don't have the means to create good content, so many  brands don't establish a lasting impression on their audience.
One of the biggest reasons is authenticity. Being genuine and honest is one of the most vital keys to effective, inspirational video and image production. More often than not, we see places sacrificing authenticity for perfection.
Don't get us wrong, we know how important it is to create the perfect scene. But trading authenticity for overly polished pictures can create an illusion in the minds of potential guests. Your gorgeous hotel surrounded by natural landscape might end up looking like a Barbie playset.
We've got just the right fix on how to stay authentic. Check it out:
Embrace Imperfections
Instead of striving for flawlessness, embrace the imperfections that make your hotel different. Showcase the character and charm of your property, whether it's the vintage architecture, quirky decor or natural lush landscapes. This authenticity will resonate with potential guests and set realistic expectations for their stay.
Be Real
As a hotelier, when you showcase your true identity, you can attract a loyal customer base seeking genuine encounters rather than merely a place to stay. In fact, you may have some already and they can help! Featuring real guests and staff in your visual content creates a sense of trust and relatability. It's also a great way to tell stories and share first-hand experiences with your audience.
Stay Professional
While professional photography and video production are key, it's important your content remains relatable and approachable. Avoid excessive post-processing and retouching, as this can create an unrealistic portrayal of your hotel.
Authenticity is a powerful tool in the hotel industry. When hotels and resorts showcase your true identity, culture and atmosphere, you can attract a loyal customer base seeking vacations that will last a lifetime.
Interested? Reach out to Outlier Brands founder John Sprecher at JohnS@Outlier-Brands.com today.